Four out of Five Stars
This book came across my email when Kindle was having a sale and I thought, "Why not?"

Written in 1954, it hits the vampire genre far before "Twilight" romanticized it. The book's main character is Robert Neville, who very well may be the last man on earth -- other than the half-dead and full vampires who try to lure him out of his home every night.


The book only lightly touches upon WHY there are vampires. Apparently, there was a plague or virus or "something" unknown that created a world of vampiric entities. Robert thinks he's been immune because he was bit by a vampire bat while he was in the war.


It's interesting to see how Robert handles being alone. I personally would go stark raving mad, but Robert handles the madness and frustration by trying to figure out just what causes a person to become a vampire. He discovers a potential reason, but the irony is it's just too late.

The ending I'll leave to you to read. It's faster paced than the rest of the book (which in and of itself is a short book and a quick read) and the ending leaves you wondering about "what if".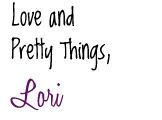 Lori Anderson creates jewelry for her web site, Lori Anderson Designs, and wrote the blog An Artist's Year Off. She's also a contributor to Art Bead Scene and is the creator of the Bead Soup Blog Party.


People who are in love with the romance of vampires will hate this book. People who loved Van Helsing will likely enjoy this book. Either way, it's a classic and worth the time.